For nearly forty years, Seafood Merchants has provided Chicagoland and Southeast Wisconsin's finest chefs, catering services and retail stores with the freshest and highest quality seafood items available.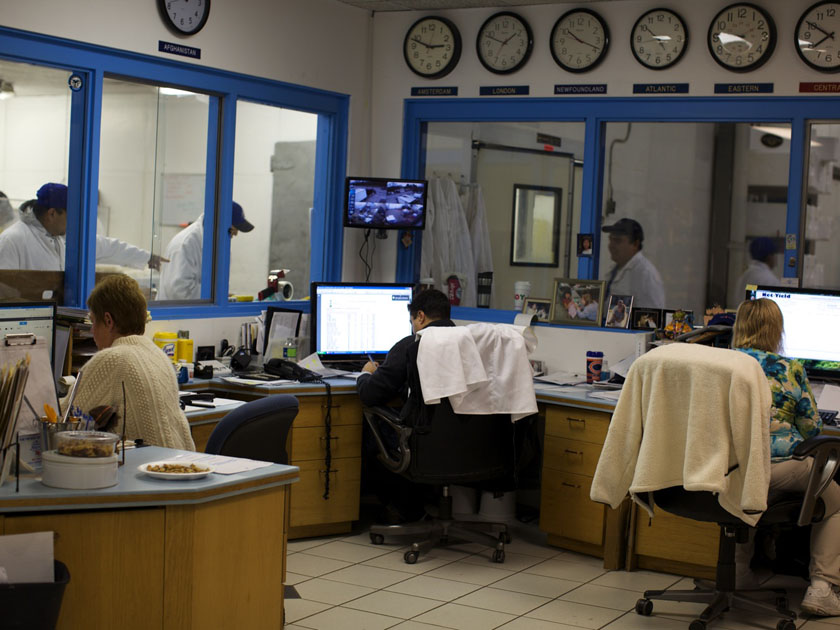 As a family run business, we specialize in providing the 'personal touch' and make every effort to insure that our products are not only of the highest quality, but are also handled, packed and delivered with exacting attention to detail. It's no surprise that we're 'the chef's choice'. The same attention and care that goes into preparing your signature dish is the same care that we put into each and every order that leaves our dock.
Customer service is our top priority at Seafood Merchants. When you place an order with our knowledgeable sales staff, you can feel confident that your order will be packed and delivered 'as ordered' with no blind substitutions and a minimum of surprises. As the fresh seafood industry is highly dynamic and shipments can be delayed by weather, missed flights or other intangibles, we always contact our clients before shipping if an availability issue arises. Count on our sales staff to be able to suggest an appropriate substitution if an item is temporarily out of stock. If you ever find yourself stumped for a special of the day, we love helping out with timely and seasonal suggestions.
there's more than just seafood at 'the Merchants' …
Although seafood is our name, we also stock a wide and ever-expanding selection of gourmet foodstuffs that will delight and amaze the most discriminating gourmand. As our extensive product selection was built one customer request at a time, we delight in finding new and unique products and encourage our client chefs to request ingredients and products we may not currently stock. It is a long-standing tradition at the Seafood Merchants to go above and beyond expectations in working with our clients.
Visit our products page HERE
A Family Business – our beginnings
As a true 'Mom and Pop' operation, Bonnie and Roy Axelson were the faces and personalities that shaped The Seafood Merchants for nearly 40 years. The couple delighted in the daily challenge of building and maintaining their beloved business and were 'foodies' long before the term was vogue. Mention the names Bonnie and Roy to any of the world's top chefs who spent part of their career in Chicago, and a smile will immediately come to their face.
In 2012, the Axelsons decided to finally step away from the 14 hour days and the seven day work weeks. Turning aside from a life's vocation was not something they would take lightly, however. Relationships with customers, suppliers and employees were too important to leave unresolved. How does one walk away from family?
A Family Business – Seafood Merchants Today
Enter the Kramer family. The Kramers were friends of the Axelsons and saw The Seafood Merchants as a business opportunity too good to pass up. Committed to expanding on the standards of excellence established by the parting Axelson family, and eager to breathe new energy and ideas into the business, the Kramers took official ownership in September 2012.
The story continues, even as the tradition lives on. Quality, service, and a commitment to excellence, served up with camaraderie and a smile. That's the Seafood Merchants way.
Call us today (847) 634-0900
Click here to visit our products page
Click here to request a sales visit